Presentation of 'Sychroni Paideia Mykonou' private school, Mykonos, Greece
29
nov.
2020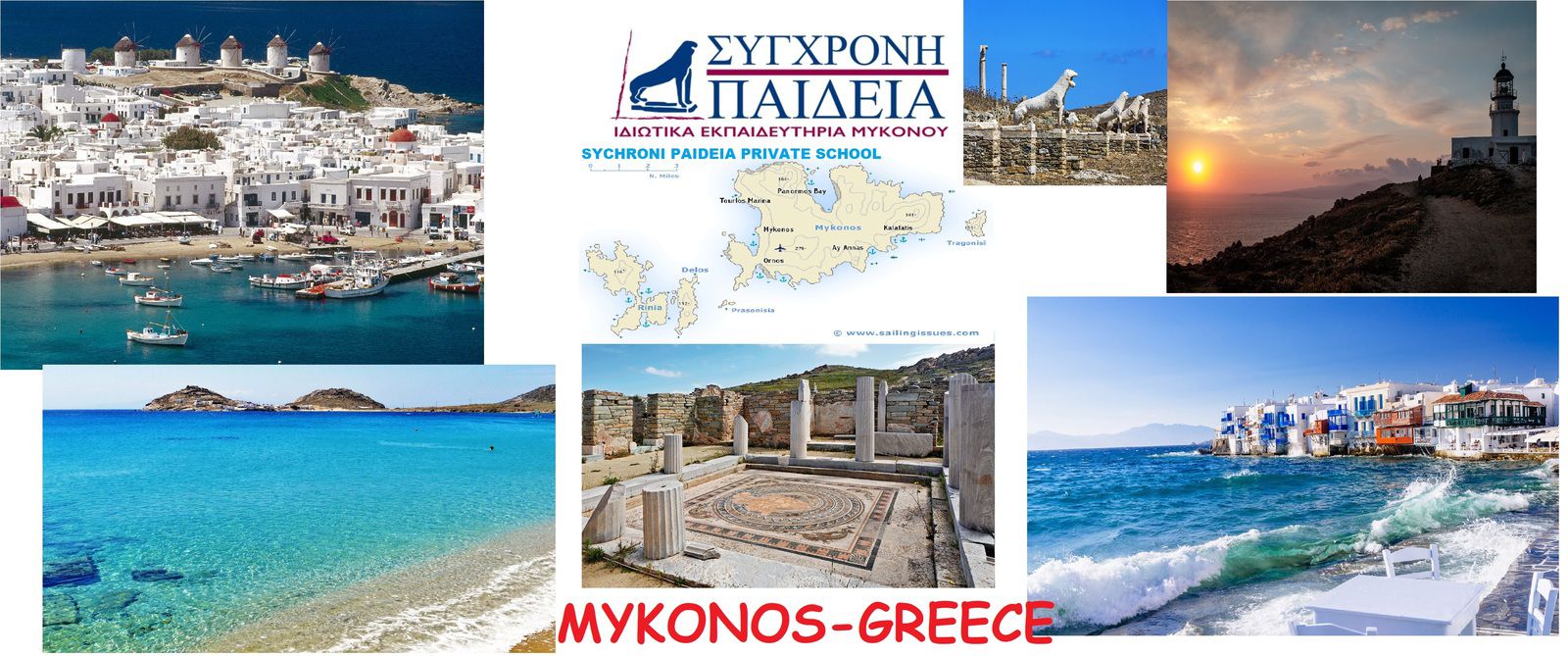 Our school 'Sychroni Paideia' is a private school in Mykonos island, in South Aegean Sea in Greece. There are all the grades, Kindergarten, Primary school, secondary school and high school. \our school is lovated in the center of the island, almost 10 minutes by car from the arport, Mykonos town and almost every beach.
From kindergarten to high school we use interactive material in every class and teach our students through expperiences. We teach English and French as second language and we hold extra workshops of dance, cooking, chess, football, volleyball, basketball, art, gardening and environment. We run a STEM lab for primary and secondary school students. There is a school newspaper with articles written by students, too. Our school has participated in \etwinning programs but it is the very first time we take part in Erasmus+ project. It is also an ECO school awarded for its recycling and environmental actions. We do not use paper almost at all. We inform students and parents for everything through our app, we use interactive software and we try not to use photocopies unless it is necessary.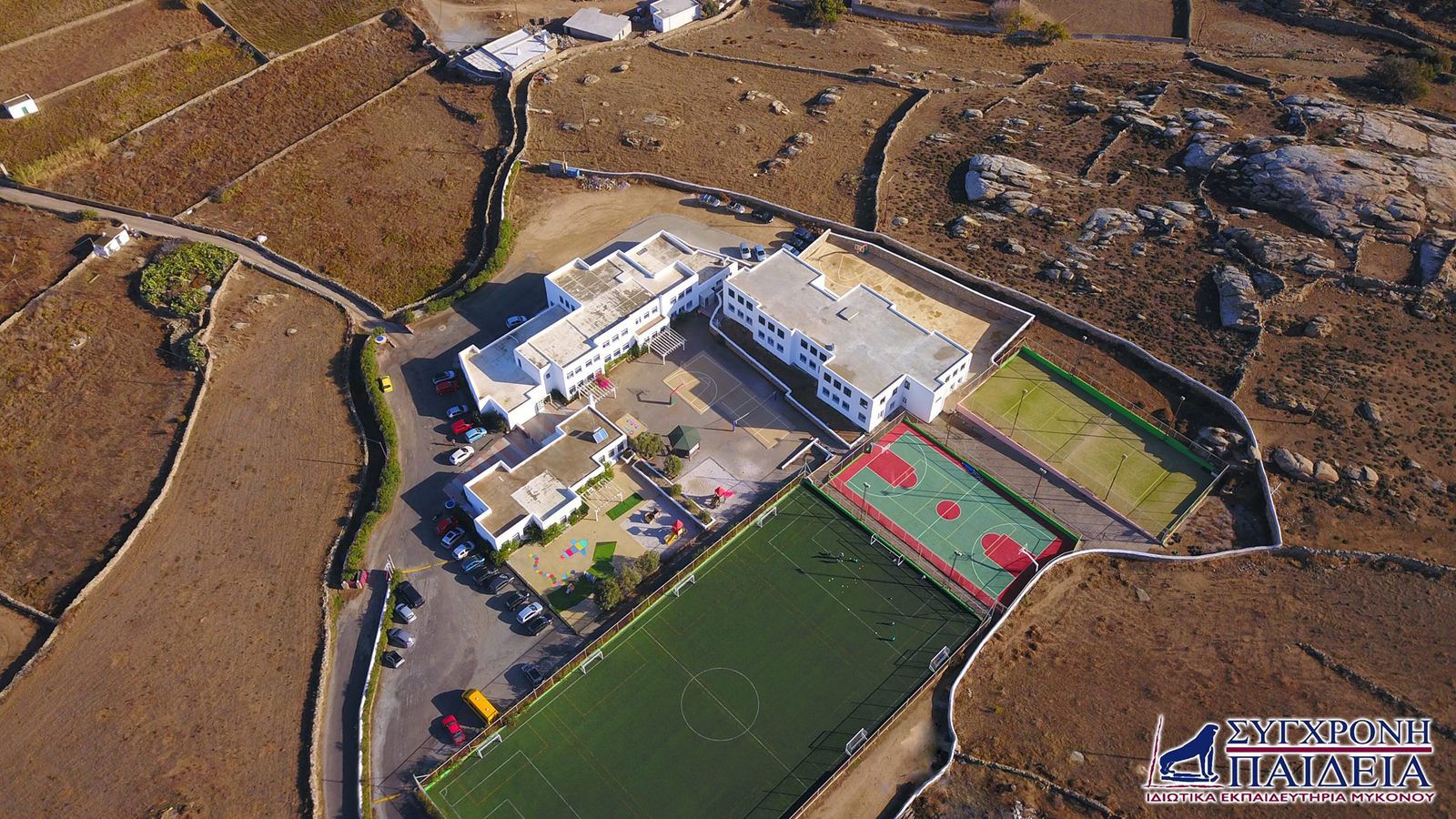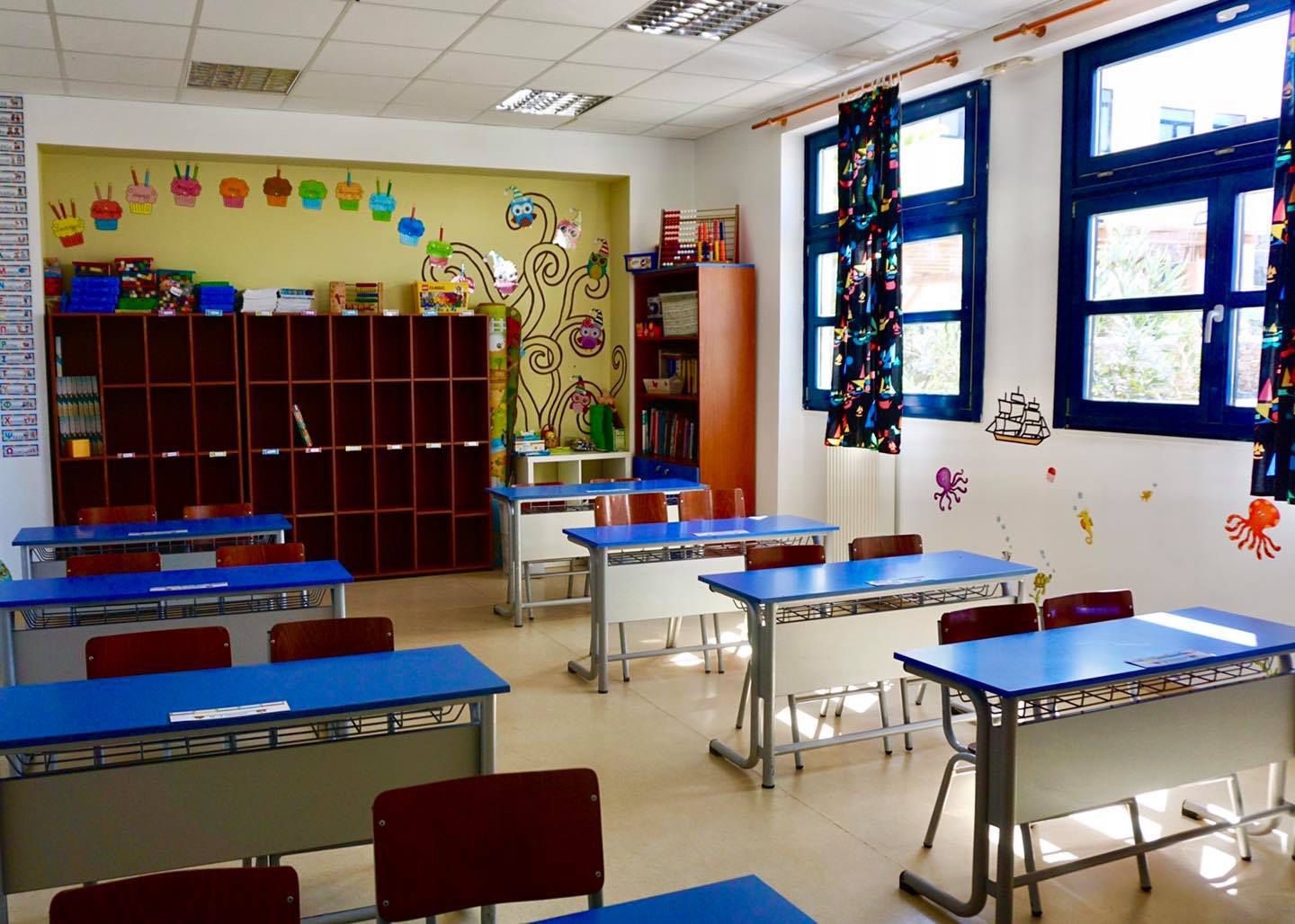 Due to the fact that the island is small and it is easy to go around, our students have often the ability to take a walk to the artificial lake of Marathi nearby the school, go scuba diving once a year, climb up to a hill and take orientation lessons etc. They also have the opportunity to visit Delos ancient monument in Delos island once a year. They also can go on trips to Athens city or abroad.
Ολιστική Προσέγγιση Καλωσήρθατε στη Σύγχρονη Παιδεία, το σχολείο μας δημιουργήθηκε για να προσφέρει στο πα...